Massage, Bodywork, and Lymphedema Therapy in Eugene, Oregon
541.505.1193
Kelsey@SoraTherapies.com
​
5 East 24th Avenue
Eugene, Oregon 97405​​​
​

Sora Therapies - Massage & Integrative Fitness
What's new?
​​
25% off special almost over!
- This special offer will end on January 31. I
f you haven't yet received a massage from Kara Larios, now is your chance. Kara is trained in a variety of styles, and is currently available for in-office massages on Saturdays, Sundays, Mondays, and Tuesdays from 9-5 (other days/times may be possible upon request). See Special Offers page for details. (This special is not available for massages with Kelsey, or for gift certificates.)​

​New Infant Massage Classes. Kelsey has recently pursued additional training in infant massage in order to become a certified infant massage instructor. Classes will be starting after (or possibly during) her maternity leave. If you want to be notified when the next class will take place, send an email to kelsey@soratherapies.com

​​.



​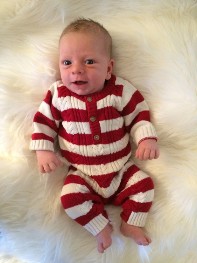 Kelsey will be back soon

- I've been away on maternity leave bonding with this little cutie, my son Rowan, who was born on November 5th. I'll be returning part-time soon, starting February 3rd. For now, Kara will be happy to see you for massage. Any package deals or gift certificates can be used with Kara, just as they would be with me. *Sorry, no outcall appointments while I am away except for chair massage.